English Teacher Preparation
120-Hours Online TEFL Course
Learn the latest on teaching methodology and get hundreds of practical examples.
Get ready to start teaching English online or at schools with the ETP course!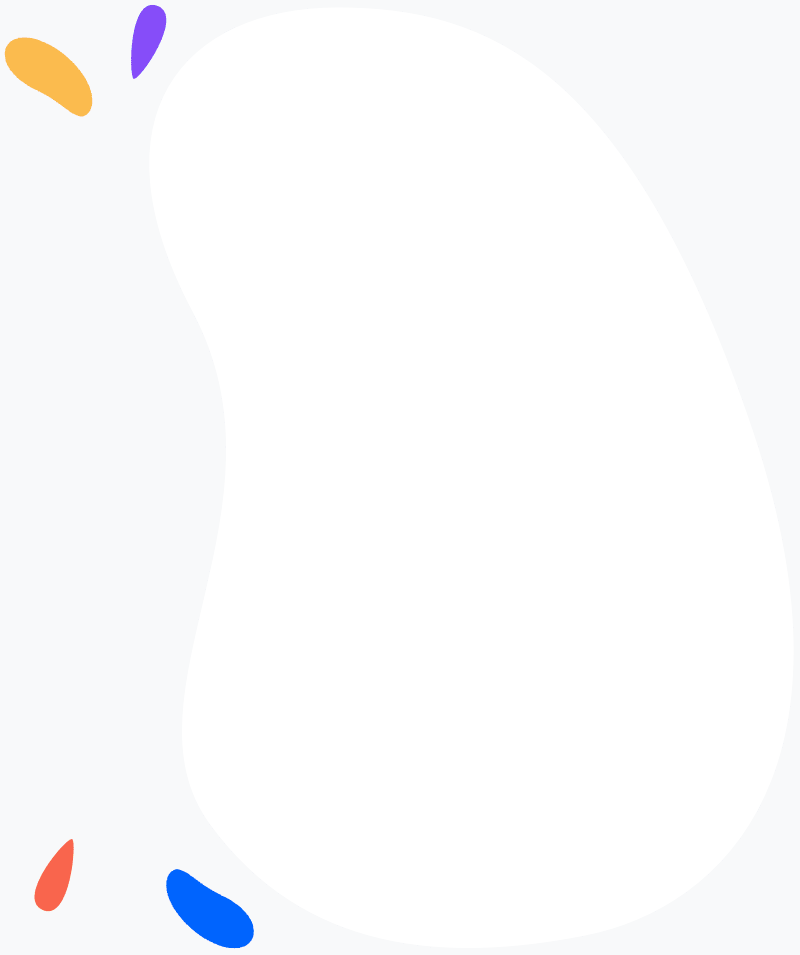 Who is this course for?
Passionate teachers about transforming the lives of speakers of other languages by teaching them English.
Teachers without a TESOL certification yet, but want to teach English and need a starting point.
TESOL certified teachers who want to access ideas, exercises and activities to implement in your classroom or refresh your theoretical knowledge.
Learners with an English proficiency level starting at the CEFR B1 level can benefit from the program.
Teachers who don't want to just preach to their classroom and who value the communicative approach.
Teachers that want to learn the teaching methods PPP and TTT.
Teachers' committed to helping students succeed in their English learning journey.
Course Content
ETP has 120 hours of authentic content, spread in 4 units and 4 unit tests.
Unit 1: Language learning methodology and systems
Unit 2: Strategies for effective teaching and helping students succeed
Unit 3: How to build teaching materials and practical information on lessons plans
Unit 4: Learning, planning and assessment
Lessons Structure
Each unit contains 10 lessons. Each lesson, contains:
Main Stimulus: in the form of an ongoing dialogue between a new teacher and his mentor.
Learning Points: outlines the methodology, skills, teaching methods, and materials that can be used.
Vocabulary Page: includes keywords, as well as their definitions and pronunciation.

Las preguntas de práctica

exploran cómo los estudiantes pueden usar los elementos discutidos en la introducción al lenguaje en contexto. Los educandos completan ejercicios que podran adaptar para uso en sus propias aulas.

Quizzes

in every lesson help to assess understanding of concepts.

Takeaways: 40 worksheets to build a portfolio of extra materials and ideas that can be transferred to classroom use.
Certificate Requirements
After completing the four units and tests, you'll receive your English Teacher Prep Certificate of completion via email as a downloadable PDF within 1-2 weeks of completing the final required course. In addition, certificates are configured and ready for you to upload and share on LinkedIn.
Qualify for jobs worldwide with our TEFL Certificate and digital badge.
Graduados universitarios
Estudiantes universitarios que buscan una oportunidad emocionante para viajar y ampliar sus horizontes.
Maestros sin experiencia
Maestros nuevos sin experiencia docente formal, con un nivel mínimo de MCER B1.
Educadores experimentados
Educadores que buscan una certificación de desarrollo profesional para refrescar sus conocimientos y aumentar sus herramientas de enseñanza.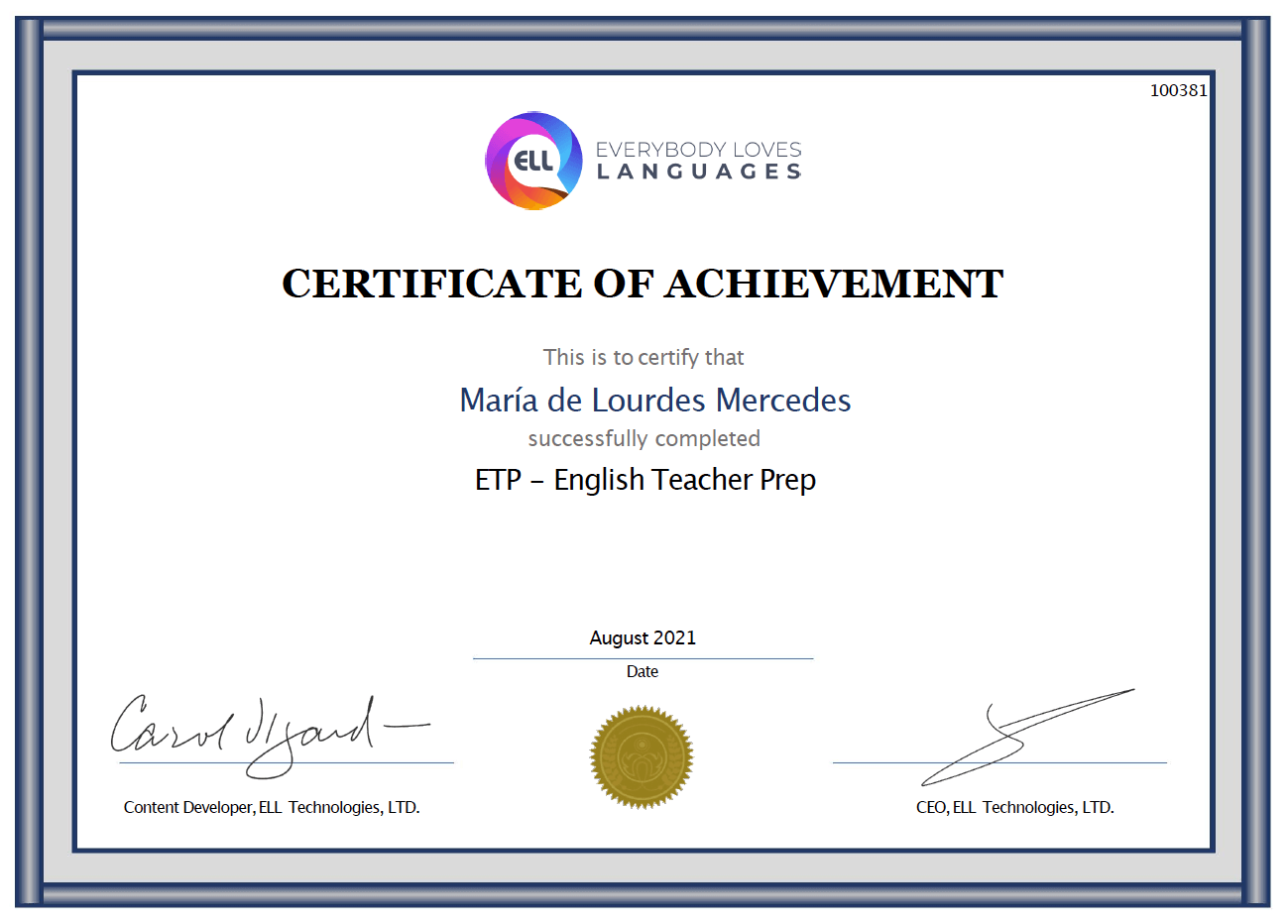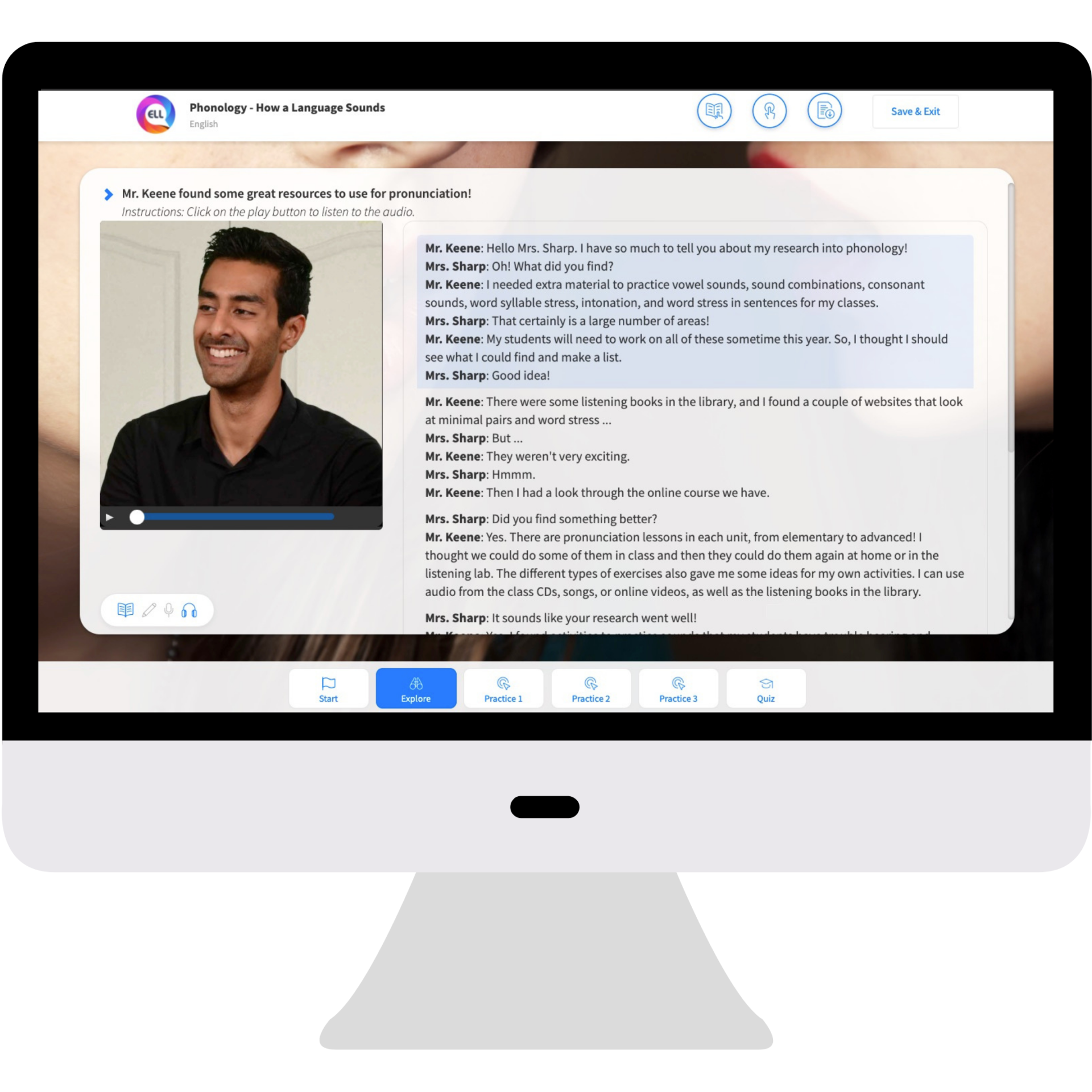 Learn From The Comfort of Home!
With an easy to use learning environment, you can take the course on your own time, from anywhere where you have access to a computer and the internet!
Pre-Launch offer!
The ETP course will be available for purchase soon.
Register to be the first to learn when the course registrations are open.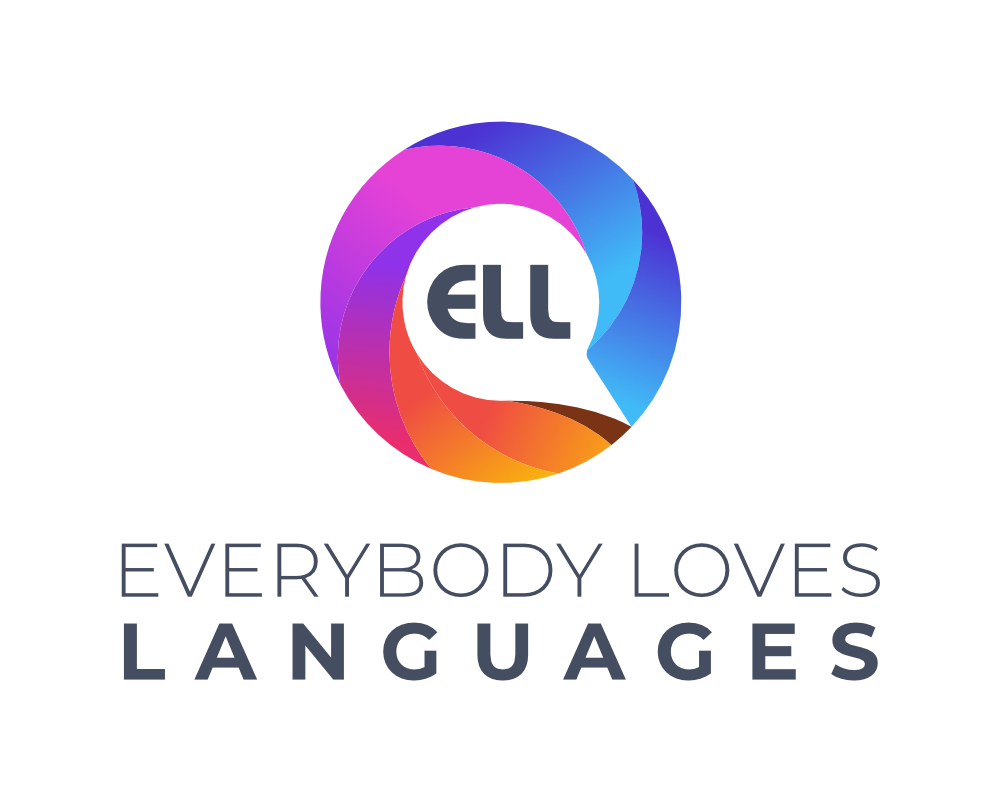 Building a Multilingual World
Everybody Loves Languages (ELL) combina más de dos décadas de contenido de aprendizaje de idiomas con tecnología de punta. Nos esforzamos por permitir a los educadores ofrecer experiencias de aprendizaje personalizadas en aulas combinadas y en línea.