Lead Your Students to English Mastery!
ELL Master is an online academic English language course that guides learners to Level C2 of the Common European Framework of Reference (CEFR).
The course focuses on academic reading, listening, writing, and speaking, preparing learners to deal with English at an academic level.
ELL Master prepares learners to deal with academic English and be used as a tool to prepare for the TOEFL exam.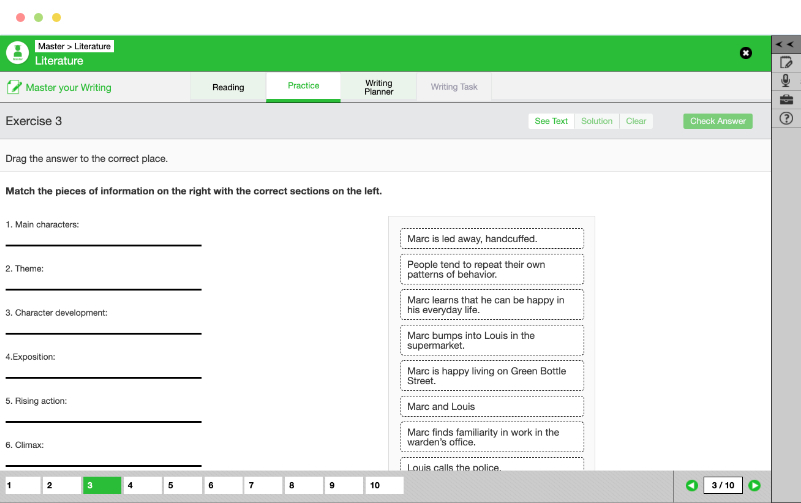 Hours of Additional
Speaking Practice
CEFR C1/C2
Using their problem-solving skills, learners will navigate ten units, each containing: reading, integrated skills and guided writing.
Additional Speaking Practice
Besides the pronunciation lesson in each unit, students have access to additional hours of speaking practice with Studio and Speak2Me, which gives feedback down to the phoneme. Available on desktop or on the mobile app Ola.
Interesting Topics
Learners will be engaged in a series of content related to an academic environment, including nanotechnology, psychology, astronomy, science, business and law, engineering, literature, and much more.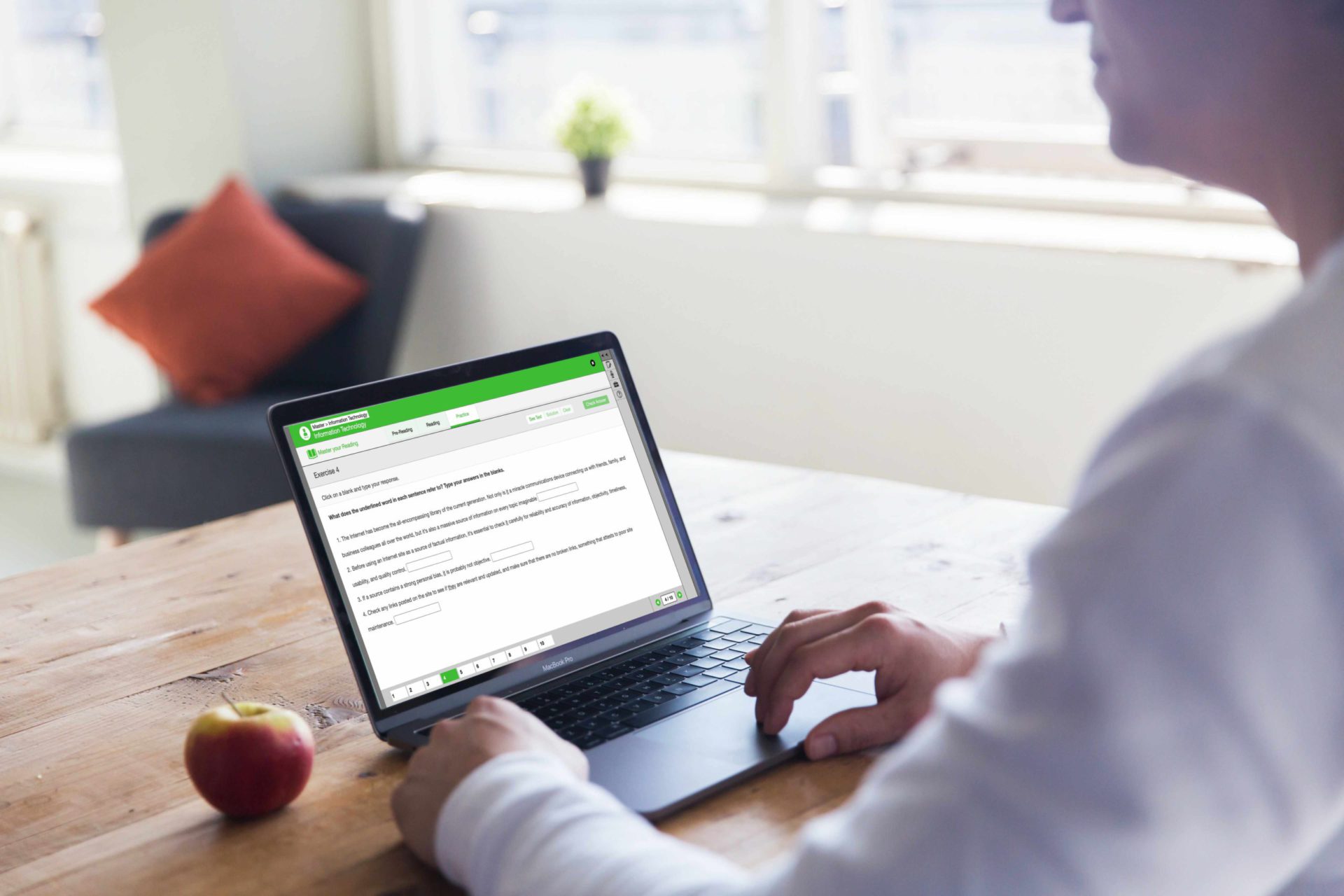 Easy Management
Manage and control your users and data.
Customize the look and feel, create users, manage licenses, view reports, and assign tests, all from one control panel.
Language Ecosystem
Offer your students a comprehensive program.
Access a 24/7 online learning system with real-time reporting, speech recognition tools, and assessments.