Provide a Strong Foundation for Your students' English Learning Needs.
Campus is the English course that your institution needs to take your students from a pre-beginner level to an independent English communicator.
Your students will smoothly navigate through the course content that uses storytelling and hands-on activities to keep them engaged.
Establish a strong English foundation for your students.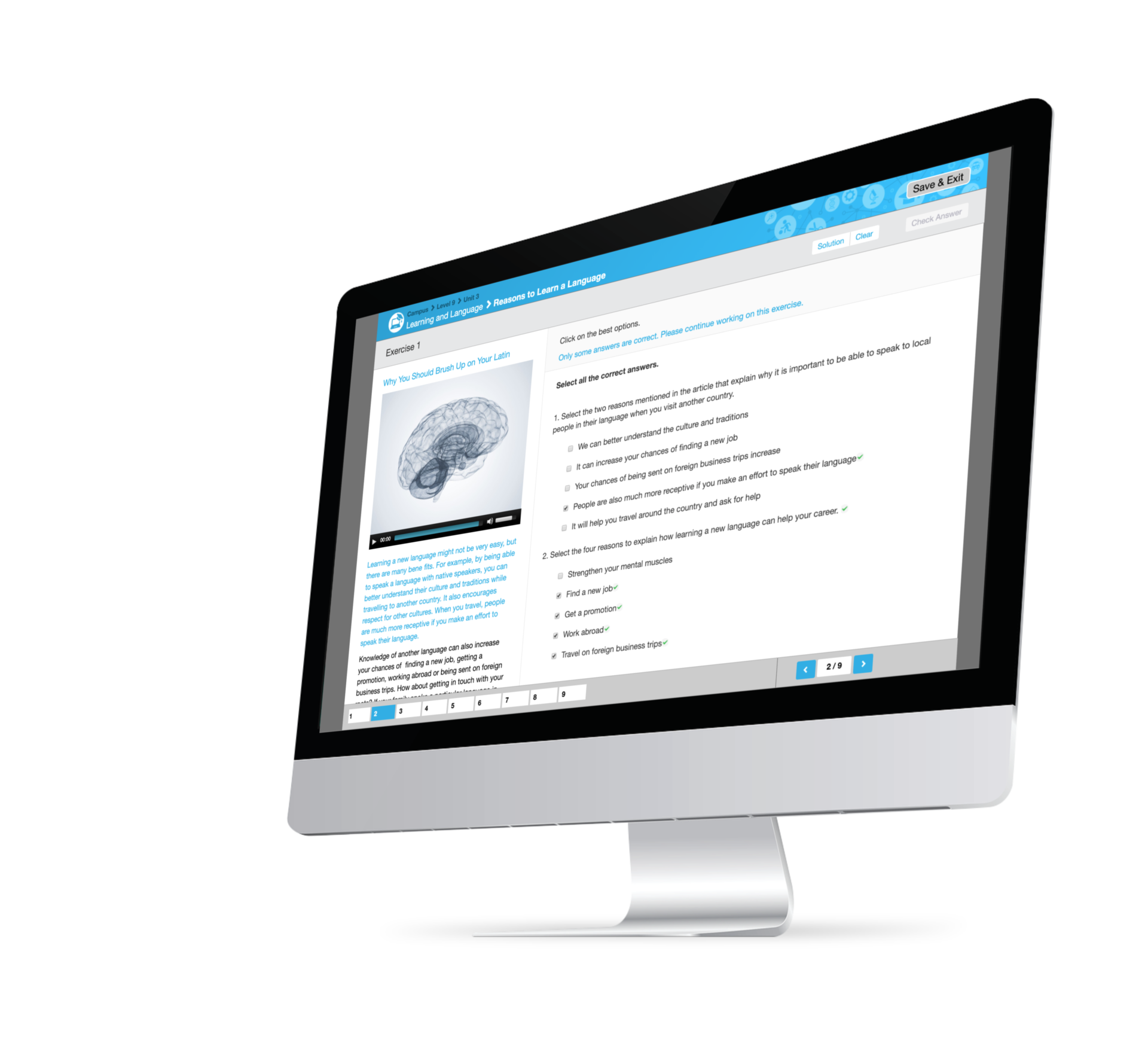 Hours of Additional
Speaking Practice
Follow Paul and Andrea along on their adventure! Inspired by a real-life story where a newly single man searches for a girl with the same name as his previous girlfriend to go on a world trip, Campus learners will advance from Beginner to upper-intermediate as Paul and Andrea overcome various challenges.
Additional Speaking Practice
Besides the pronunciation lesson in each unit, students have access to additional hours of speaking practice with Studio and Speak2Me, which gives feedback down to the phoneme. Available on desktop or on the mobile app Ola.
Multiple Assessments
Students will continuously practice their learning with exercises in every lesson, unit, and level test.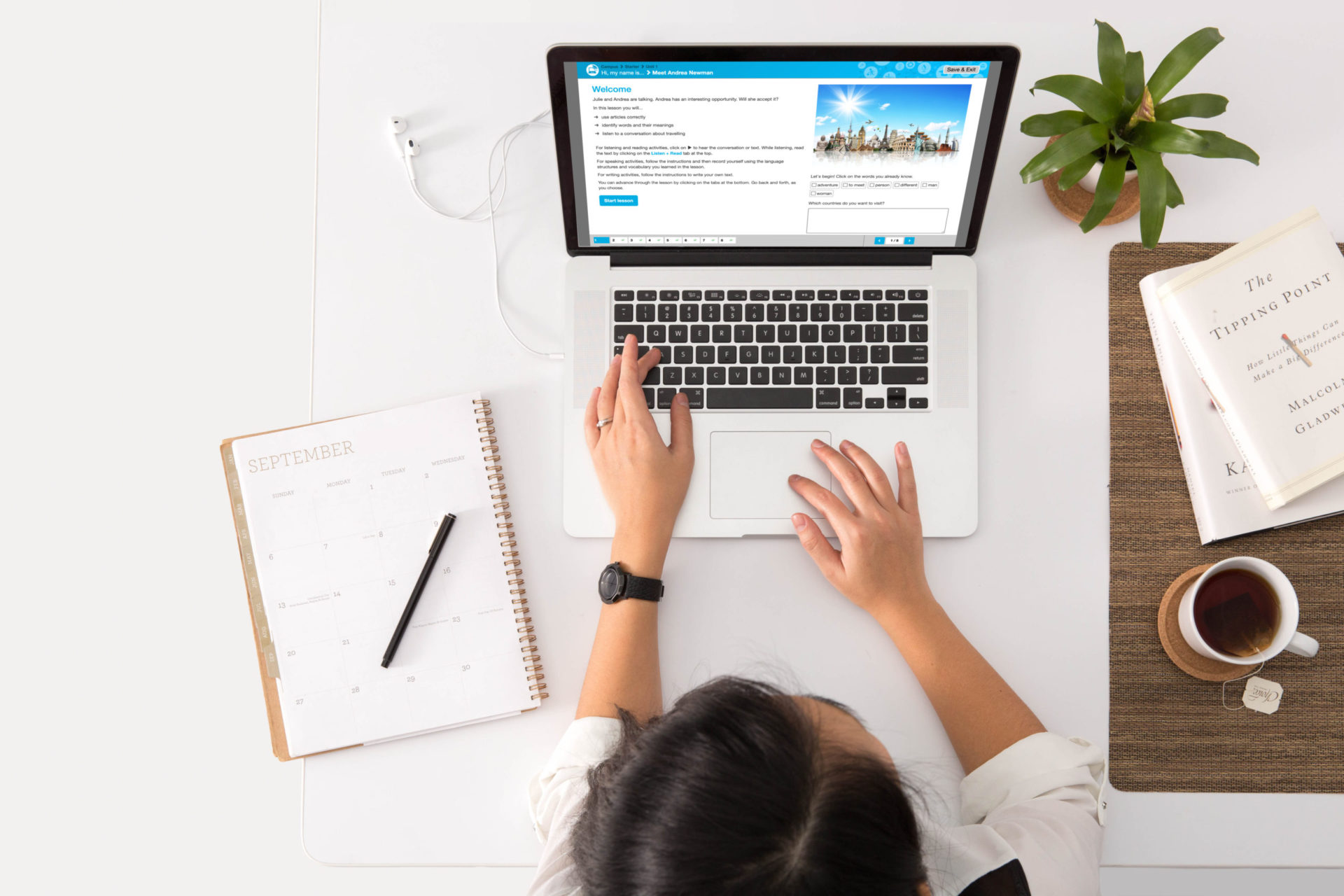 Easy Management
Manage and control your users and data.
Customize the look and feel, create users, manage licenses, view reports, and assign tests, all from one control panel.
Language Ecosystem
Offer your students a comprehensive program.
Access a 24/7 online learning system with real-time reporting, speech recognition tools, assessment and printable content.