Preparing Your Workforce For The 21st Century Needs
ELL Business is ideal for students preparing for the Cambridge BEC (Business English Certificate) Vantage-level examination, or for corporate professionals who wish to get ahead in the world of global business.
Learners will develop the speaking, reading, writing, and listening skills needed for international business. It can be used in a blended learning environment (face-to-face lessons in a classroom, accompanied by individual, online study) or individually online.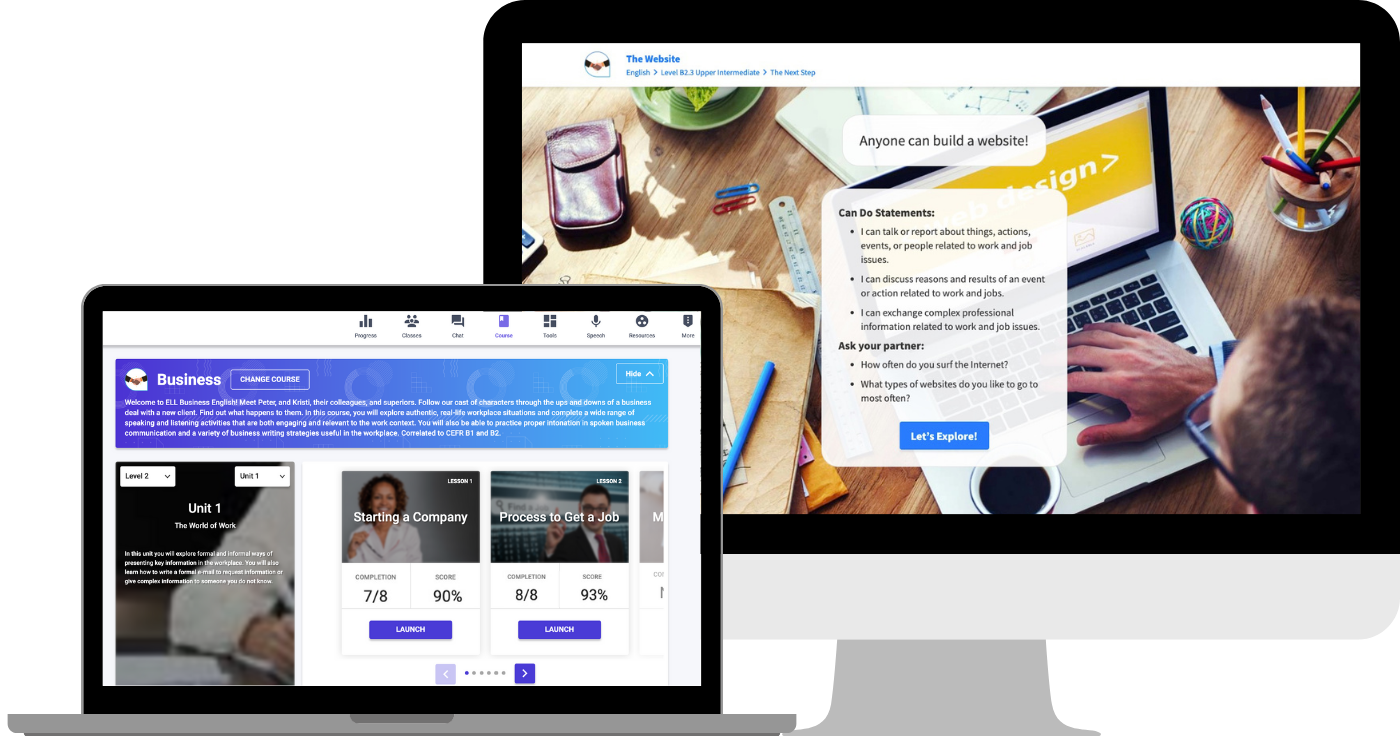 Hours of Additional
Speaking Practice
CEFR B1 to B2
Students will follow the story of various characters in a professional setting. From companies competing to gain customers to characters searching for a job, learners will engage with the story while improving their English business vocabulary.
Additional Speaking Practice
Besides the pronunciation lesson in each unit, students have access to additional hours of speaking practice with the Studio Desktop and Speak2Me, which gives feedback down to the phoneme.
Multiple Assessments
Students will continuously practice their learning with practice exercises in every lesson and unit test.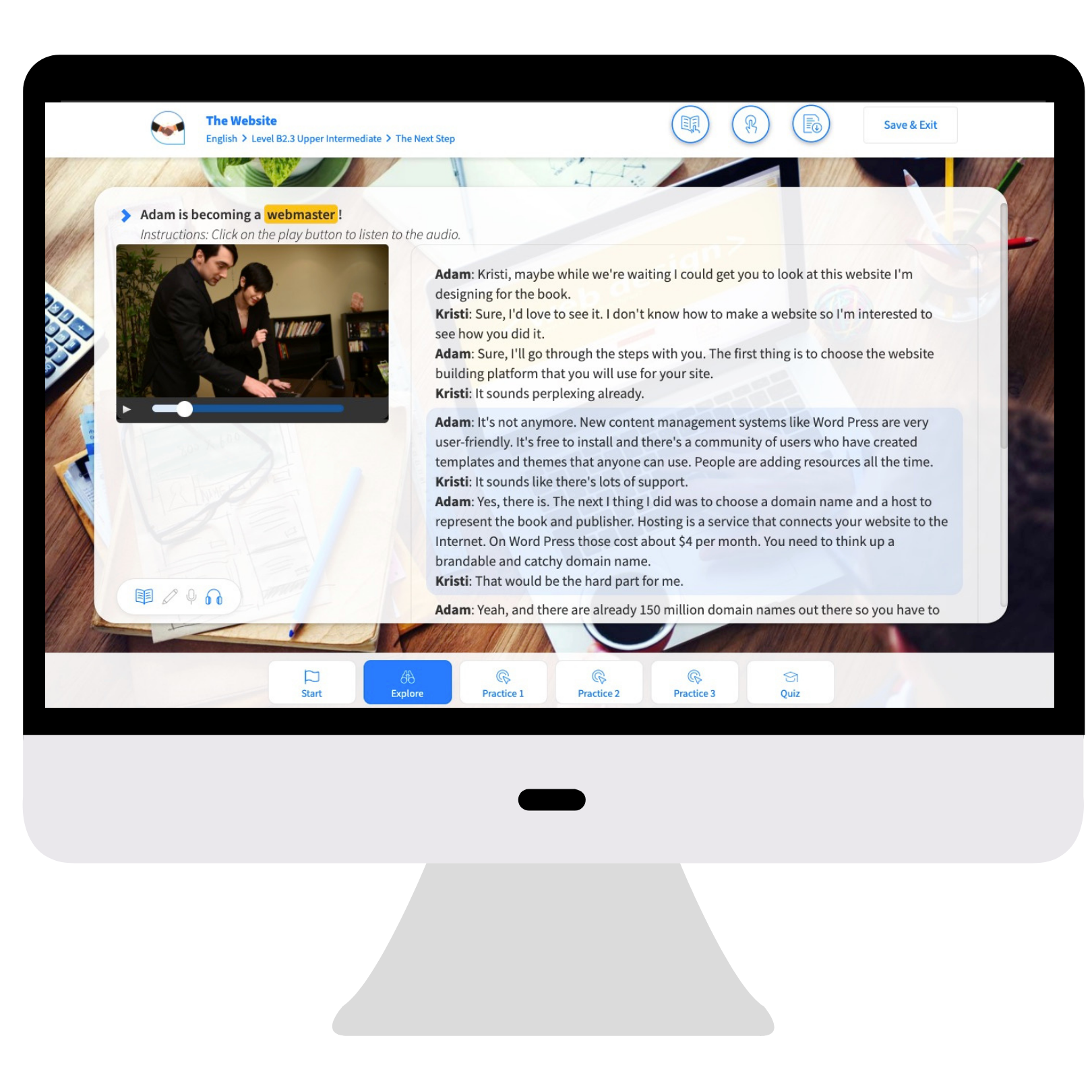 Easy Management
Manage and control your users and data.
Customize the look and feel, create users, manage licenses, view reports, and assign tests, all from one control panel.
Language Ecosystem
Offer your students a comprehensive program.
Access a 24/7 online learning system with real-time reporting, speech recognition tools, assessment and printable content.