Open a New World for Learners With ELL French Course
This course is an interactive, online course designed for French language learners from CEFR levels Starter A1 to A2 levels.
Students will follow a cast of characters as they move through their interesting and exciting everyday lives. These main characters and the people they encounter use authentic, real-life French as they study, work, and play.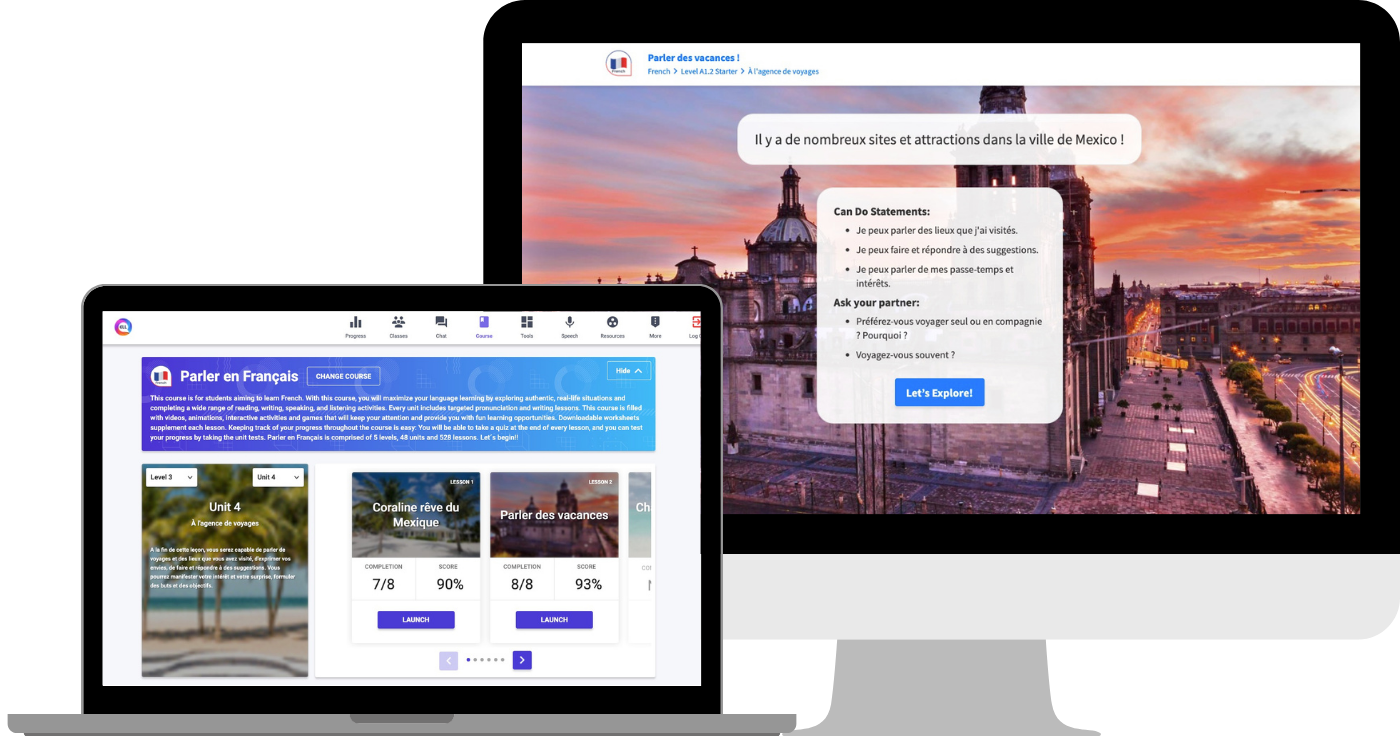 CEFR Pre-A1 to A2
This course has a series of engaging lessons and activities that include a wide range of reading, writing, speaking, listening, and targeted pronunciation and writing lessons aimed at helping students develop the skills and confidence needed to develop effective communicate in French.
Multiple Assessments
Students track their progress by taking a quiz at the end of every lesson, and a test at the end of every unit and level.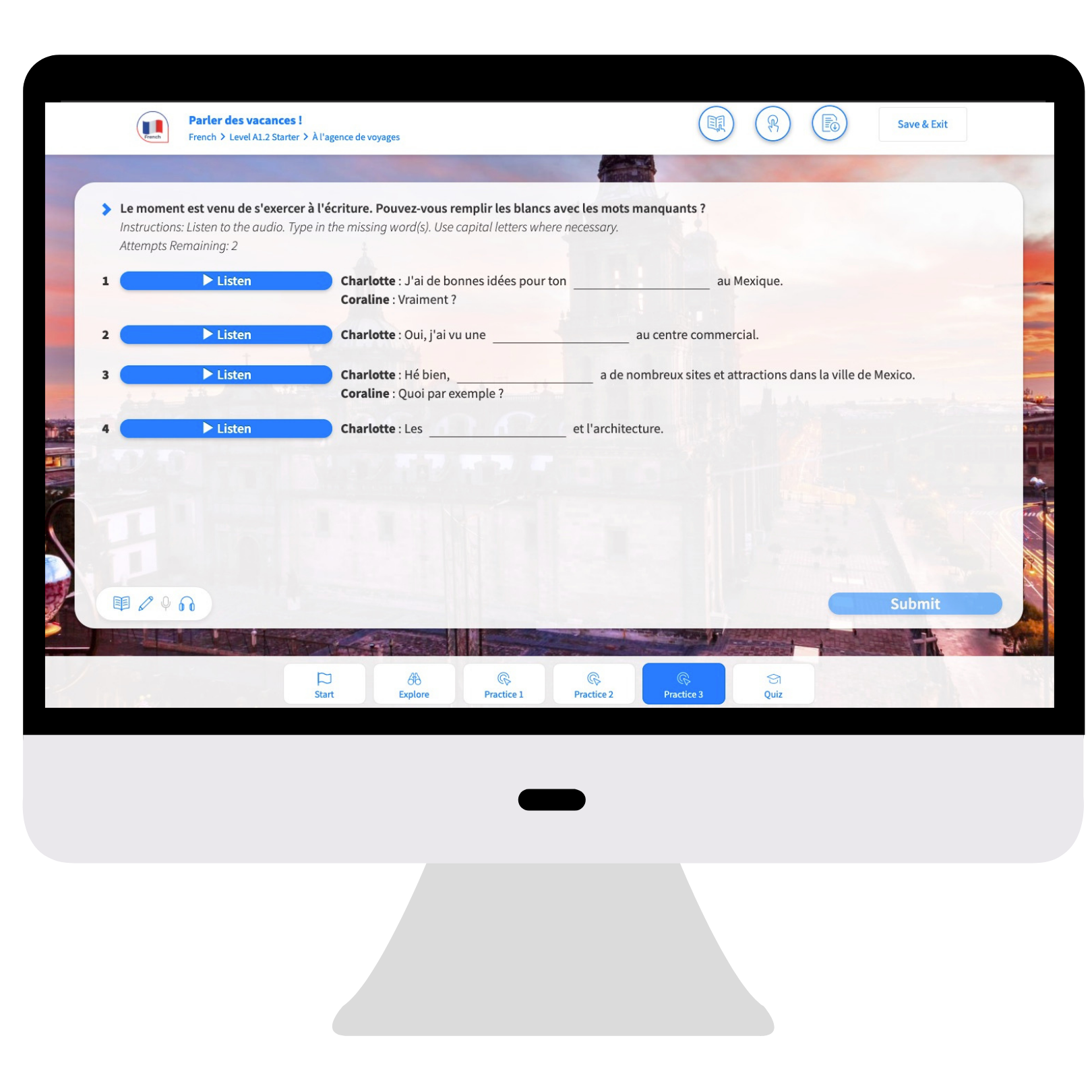 Easy Management
Manage and control your users and data.
Customize the look and feel, create users, manage licenses, view reports, and assign tests, all from one control panel.
Language Ecosystem
Offer your students a comprehensive program.
Access a 24/7 online learning system with real-time reporting, speech recognition tools, assessment and printable content.