ETP | English Teacher Prep
Modernizing your English Classroom!
The ETP – English Teacher Prep course is a course designed to help teachers become familiar with Teaching English as a Foreign Language (TEFL).
Catered to teachers with a CEFR English proficiency of B1 and above, ETP looks at the methodology and learning systems and develops strategies for effective teaching.
With 120 hours of content, the course focuses on practical information on creating and using long-term plans and lesson plans. In addition, its offline content will leave teachers with a robust portfolio full of engaging English classes ready to be used.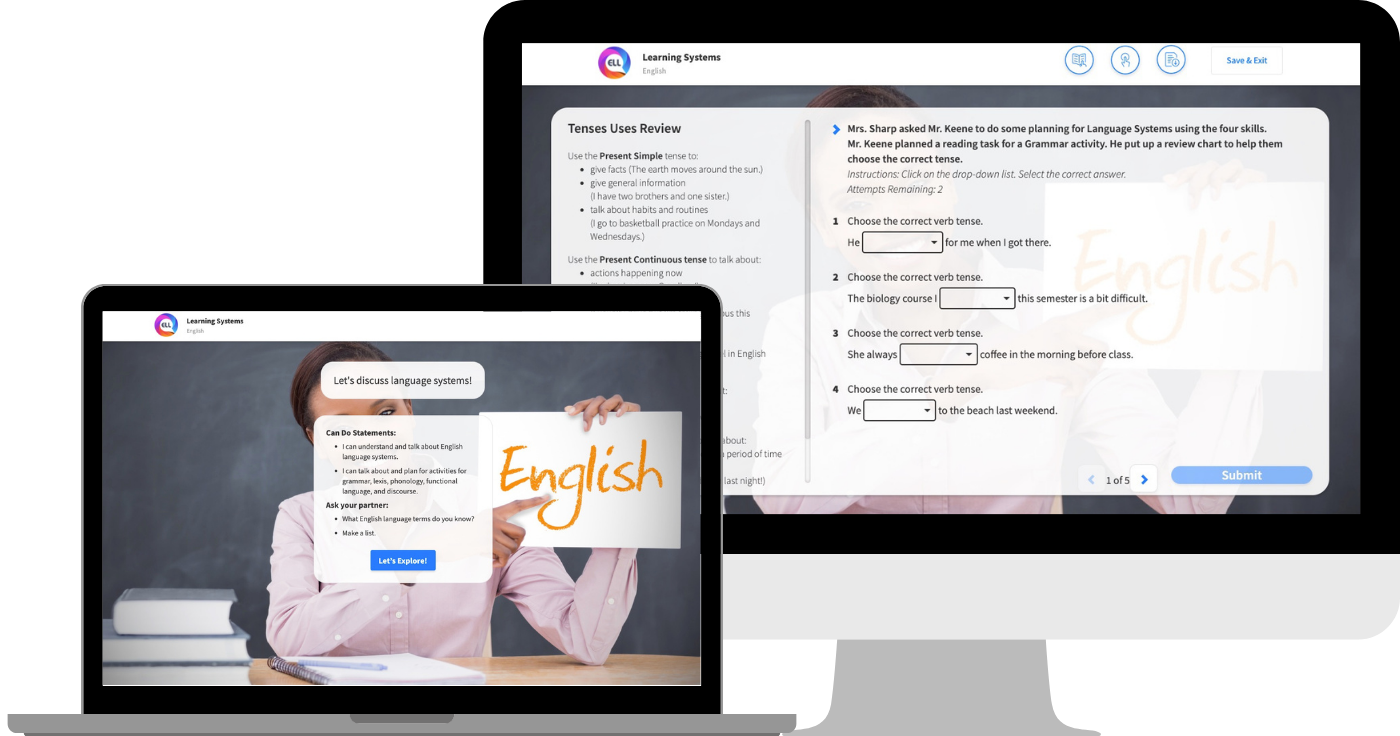 Hours of
Methodology Content
Worksheets to Build a
Portfolio to Use in Class
Unit Tests to Assess
the Learner's Understanding
Teachers who complete the ETP course will qualify to receive our TEFL Certificate and digital badge.
Inexperienced Teachers
New teachers with no formal teaching experience, with a minimum level of CEFR B1.
Experienced Educators
Educators seeking a professional development certification to refresh their knowledge and increase their teaching toolbox.
University Graduates
University students, seeking an exciting opportunity to travel and broaden their horizons.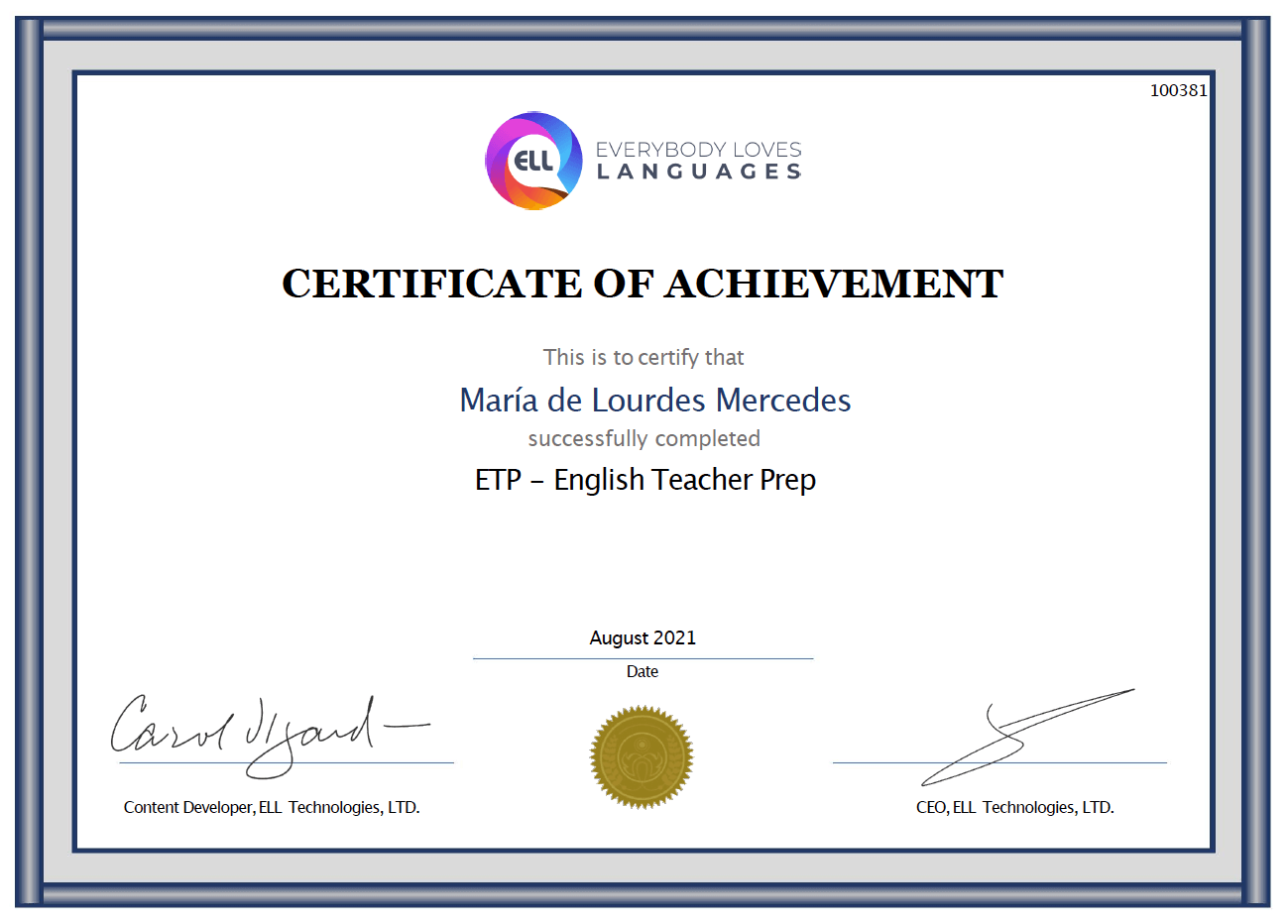 Key Pedagogical Features
The Communicative Language Approach

Present, Practice Produce (PPP) & Test Teach Test (TTT)

Multiple Intelligences: teaching towards students' strengths
Learning Points
outlines methodology, skills, teaching methods, and materials that can be used.
Practice questions
explore how items discussed in the stimulus can be used by students. Learners complete exercises that they can possibly adapt to use in their own classrooms.
Worksheets
with revision material and practical homework tasks to build a portfolio of materials and ideas that can be transferred to classroom use.
Unit Tests
that assess the learner's understanding of concepts and strategies taught in the unit.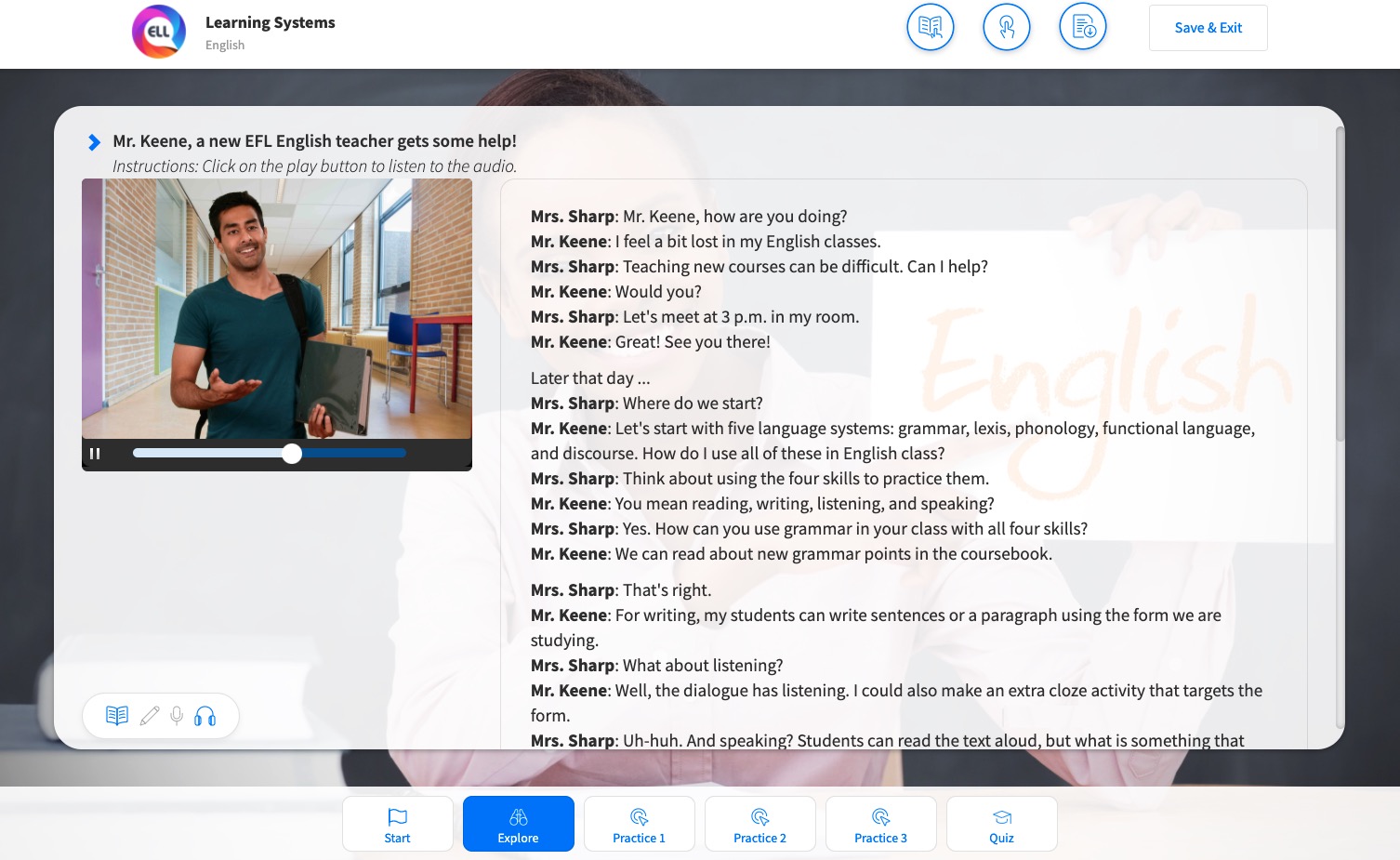 Easy Management
Manage and control your users and data.
Customize the look and feel, create users, manage licenses, view reports, and assign tests, all from one control panel.
Language Ecosystem
Offer your students a comprehensive program.
Access a 24/7 online learning system with real-time reporting, speech recognition tools, assessment and printable content.