English for Success (EFS)
The English Course That Sets Students Apart
EFS is a comprehensive online English course that uses storytelling to engage students and take them beyond the introductory level.
With the exclusive EFS Library, teachers can access supplementary lessons to give students extra practice and reinforce their learning.
Set your institution apart. Help students and teachers to succeed with English for Success.
Bonus Lessons for
Personalized Learning
CEFR Pre-A1 to B2
Students will navigate the story of four college students: Sally, Peter, Vanessa, and John. While the characters face challenges, EFS learners will advance from Beginner to upper-intermediate.
Additional Speaking Practice
Besides the pronunciation lesson in each unit, students have access to additional hours of speaking practice with Studio and Speak2Me, which gives feedback down to the phoneme. Available on desktop or on the mobile app Ola.
Printable Worksheets
Every lesson includes a takeaway worksheet that students can download for offline studying or to use as a complement in a blended learning classroom.
*This course is not available in Colombia.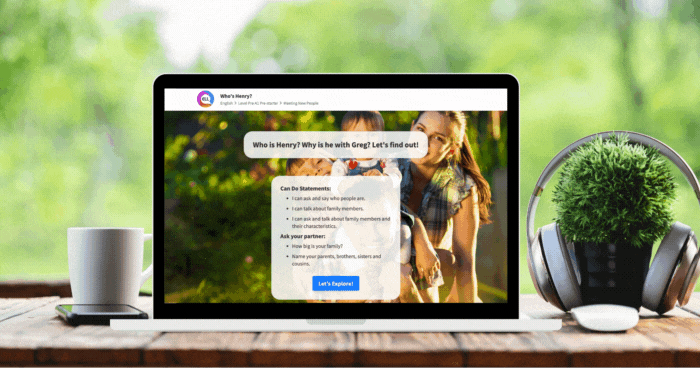 Easy Management
Manage and control your users and data.
Customize the look and feel, create users, manage licenses, view reports, and assign tests, all from one control panel.
Language Ecosystem
Offer your students a comprehensive program.
Access a 24/7 online learning system with real-time reporting, speech recognition tools, assessment and printable worksheets.
Extensive Library
Your teachers will never run out of lessons.
Provide teachers access to a lesson library with more than 14,000 exercises to perfect all language skills.