All our Language Courses include our proprietary LMS. Discover all the features that will transform your language program.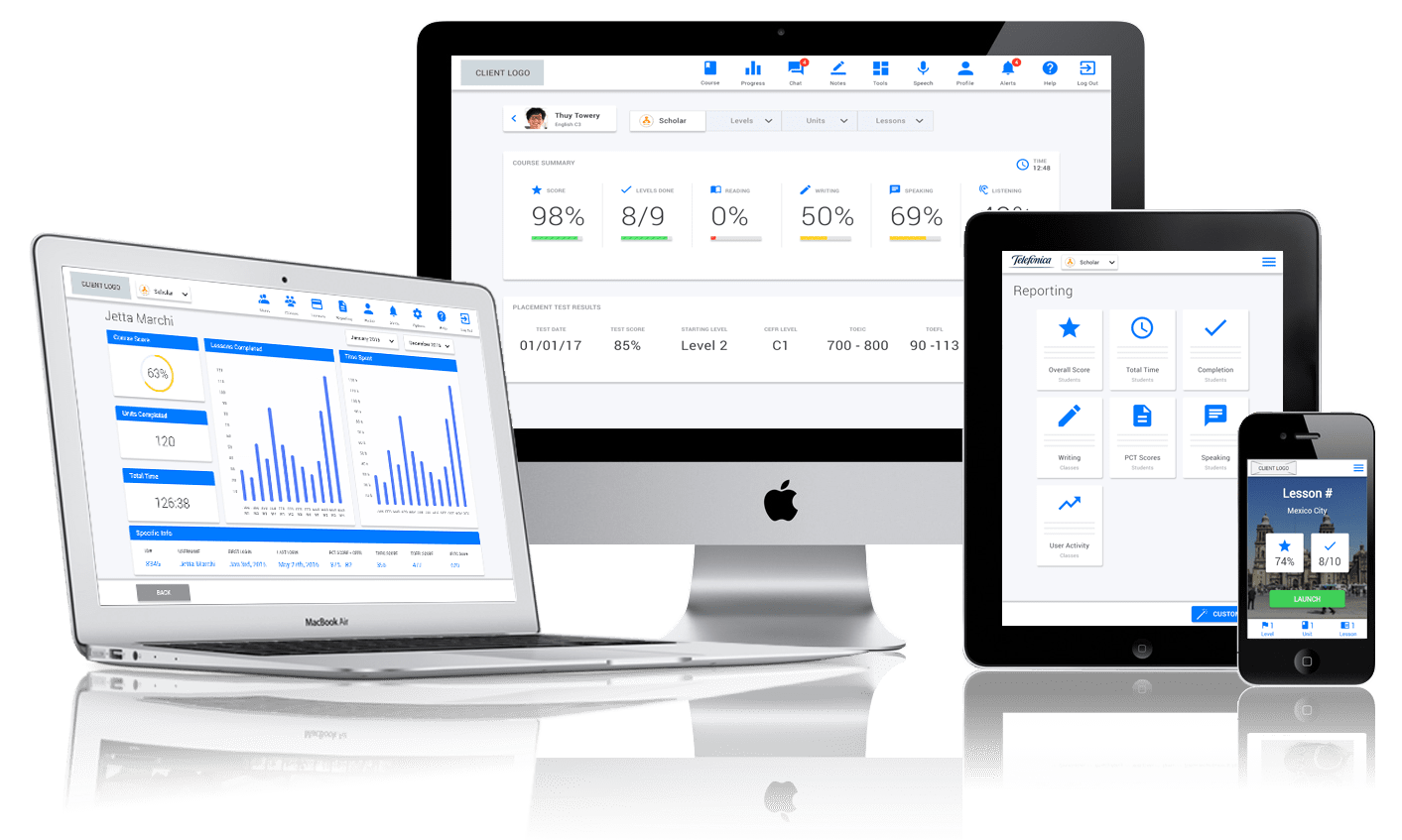 All-in-One Language Learning Ecosystem
While teaching language was always at our foundation, our first chapters started in a world of technology. Innovation is at the core of ELL, always aiming to empower educators with the best technology in an ever-changing learning environment.
What separates us from our competitors is our ecosystem for our institutional customers. Our offerings combine educational content, flagship LMS, complimentary applications as well as robust reporting capabilities.
White-label Customization
For the Data Fans
We know that admins, teachers and students want to see their data and analyze their progress. That's why robust reporting capabilities are at center of our course and tools.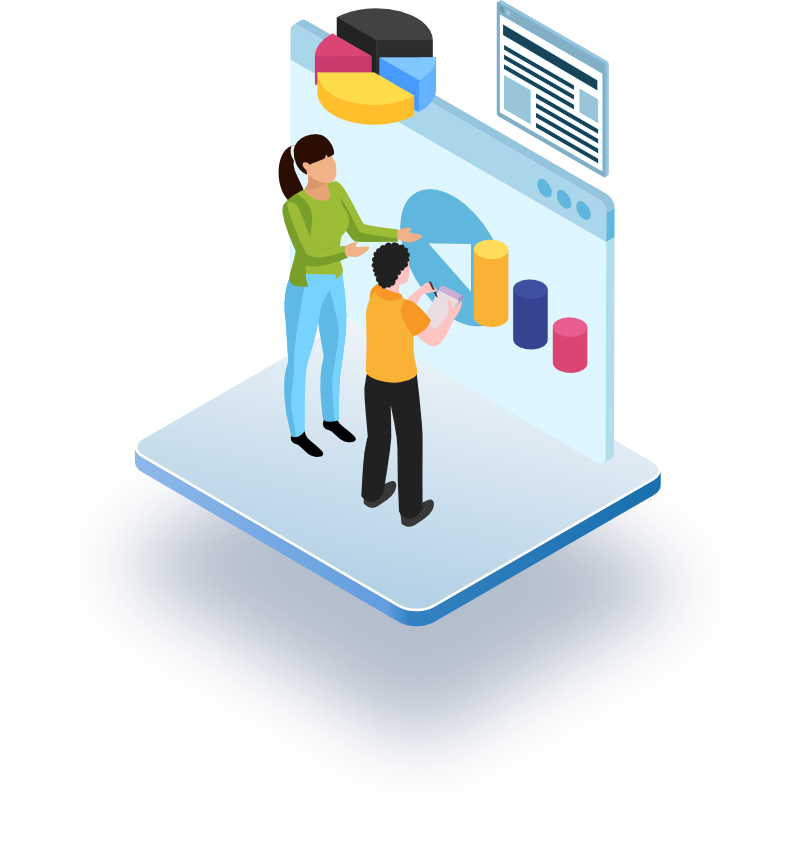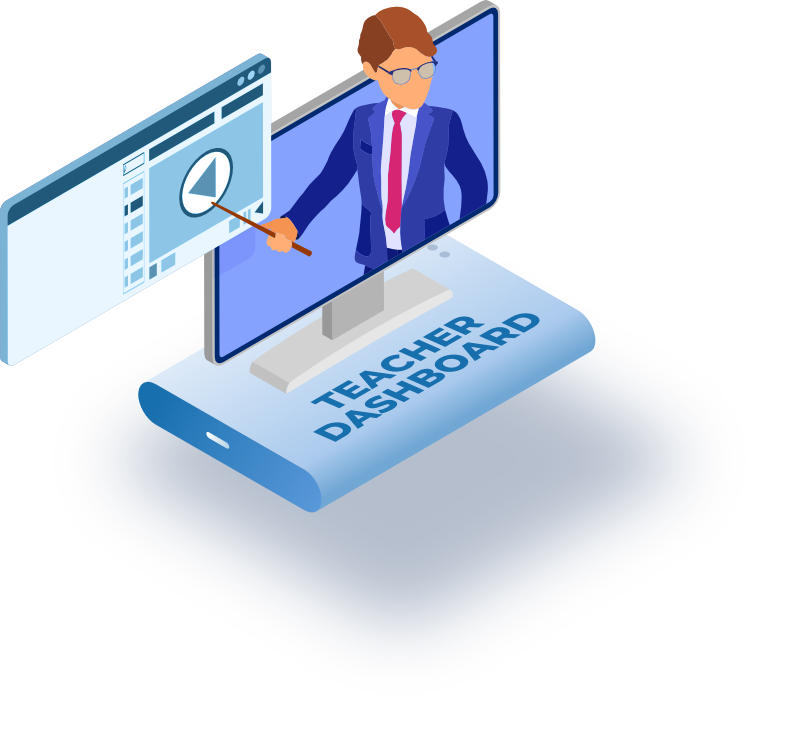 For the Control Enthusiastic
We understand. You need to manage your users. Whether they're teachers, students, or admins. Maybe you also need to customize the look and name of the courses to fit your organization. That's easy. With us, you have the control.
Students Zone
Our student dashboard was designed to give learners the ability to focus on what's important: their course content and their progress. But that's not all. A dictionary, grammar book, additional speaking practice, chat, and more are available to keep learners engaged.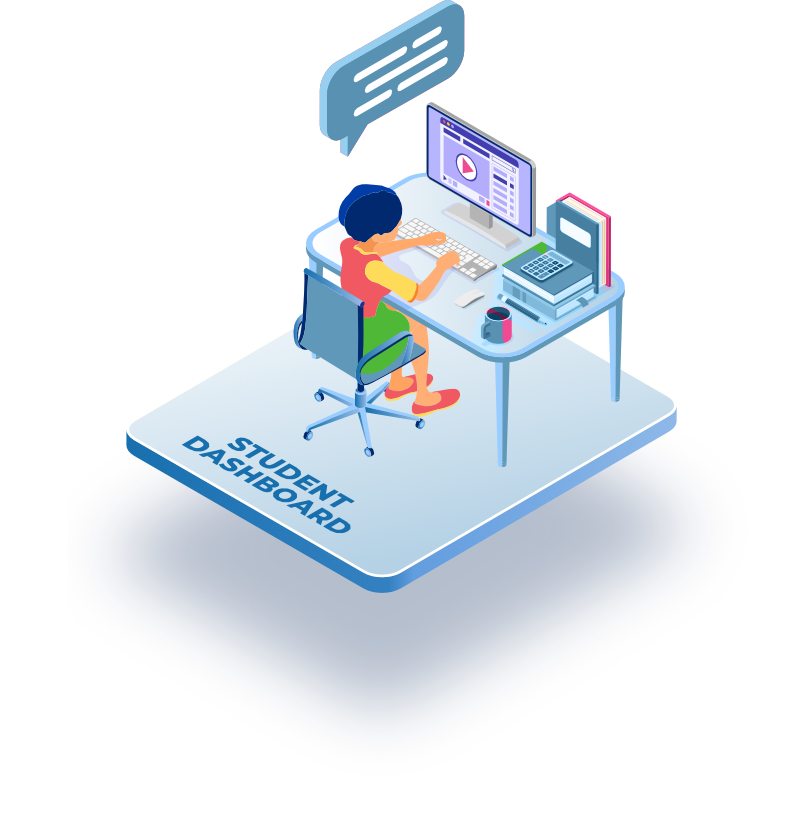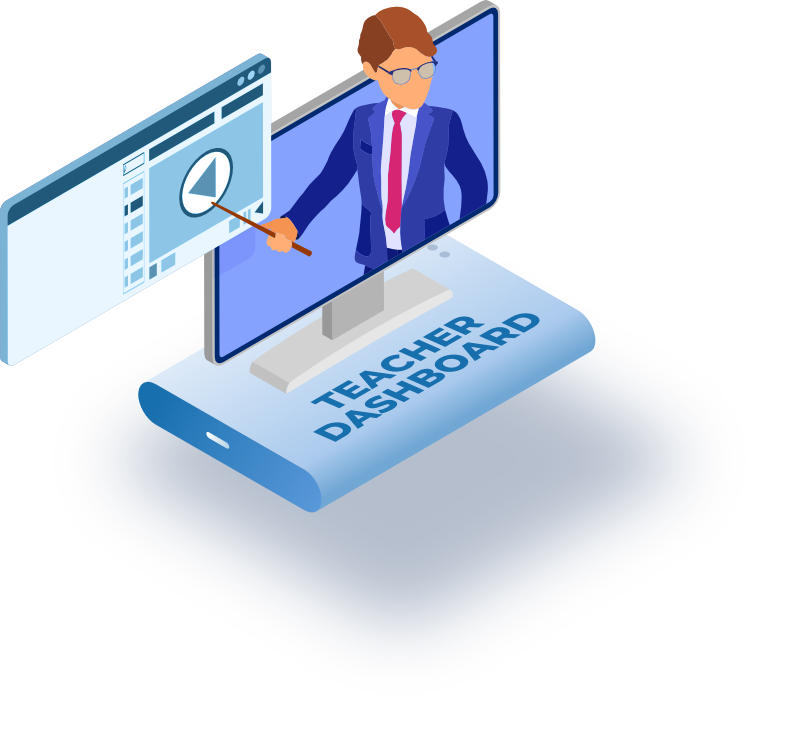 Teachers Lounge
Teachers and instructors will find the tools and freedom they need to enhance their teaching. With a modern look and easy to use, teachers will be pleased to teach with flexibility.
Personalized Teaching
We know that teachers and instructors have additional pieces of content that they want to share with learners. Or they may want to create a personalized path for students or classrooms that are struggling with a topic. With our platform, it's not just possible, but easy. Organize additional content in one place, with one tool.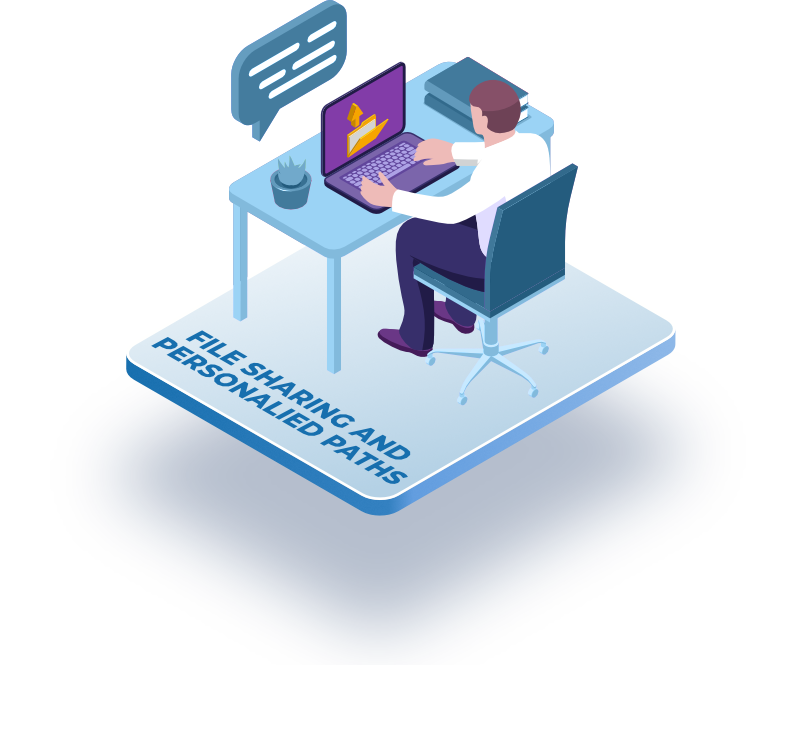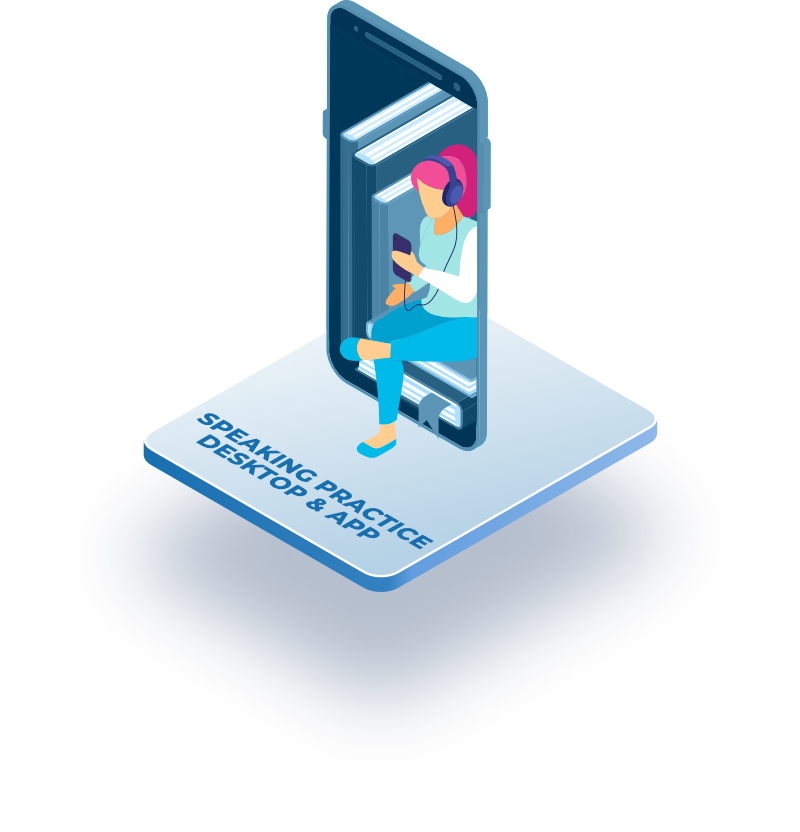 Practice Makes the Master
We all know that the more you practice something, the better you become. That's why we offer additional speaking tools and apps for learners to master their English learning.
Send Alerts
Do you have a big announcement to make? Classes cancelled next Monday? No problem. Send an alert to notify all users or specific user groups.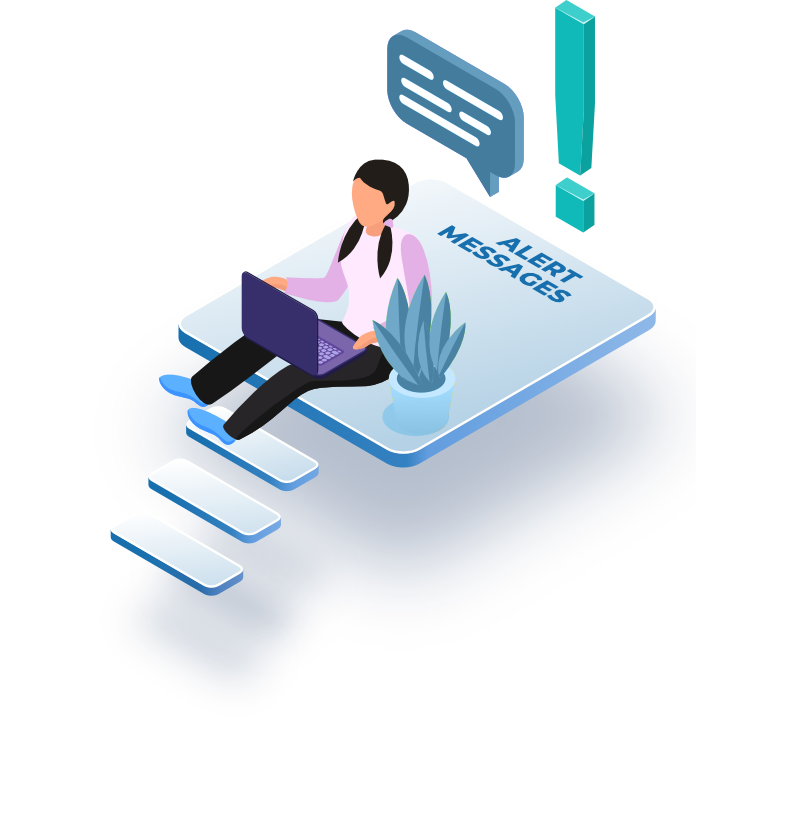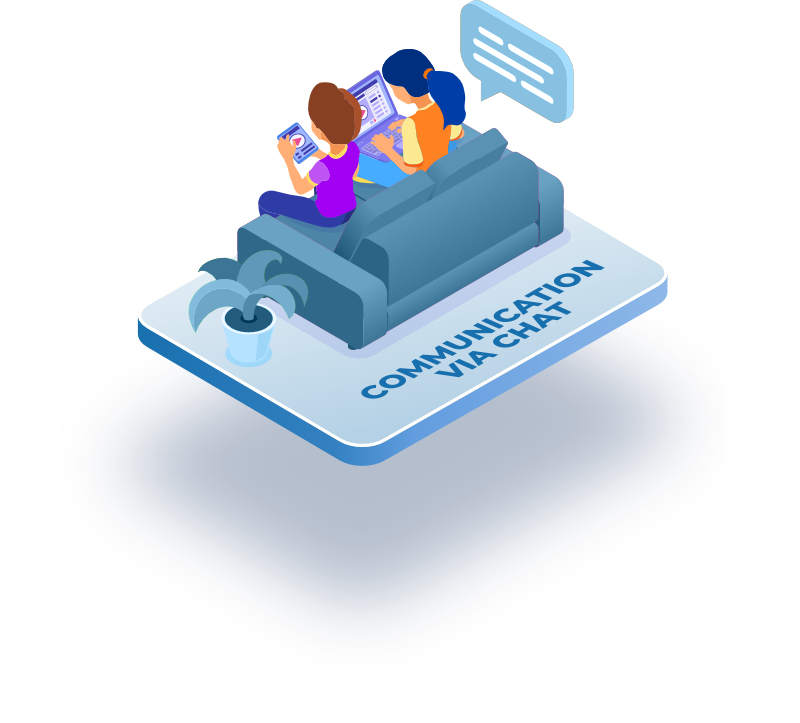 Constant Communication
Teachers and instructors can keep in touch with their learners and classrooms via chat. They can also create specific groups between learners to work on projects.
Our LMS was built to make your life easier while providing all the tools needed to offer a complete language program.
While we know that you might have many other questions, here's a starting point. Don't hesitate to contact us to discuss any other questions you may have. We are only a click away.
What are the supported languages on the LMS?
The platform's instructions can be set by each user in English, Spanish, Portuguese, Greek or Simplified Chinese. No additional cost.
Is there a way to generate certificates?
Yes! Admins have access to our exclusive tool to generate personalized certificates for students or classes.
Can I customize the student placement policy?
Yes. We provide a standard reference but you can configure student's placement according to your institution's needs.
Are integrations available?
Yes, using our API you can connect our LMS to other solutions.