Informative session:
Connect Students to Top Global Institutions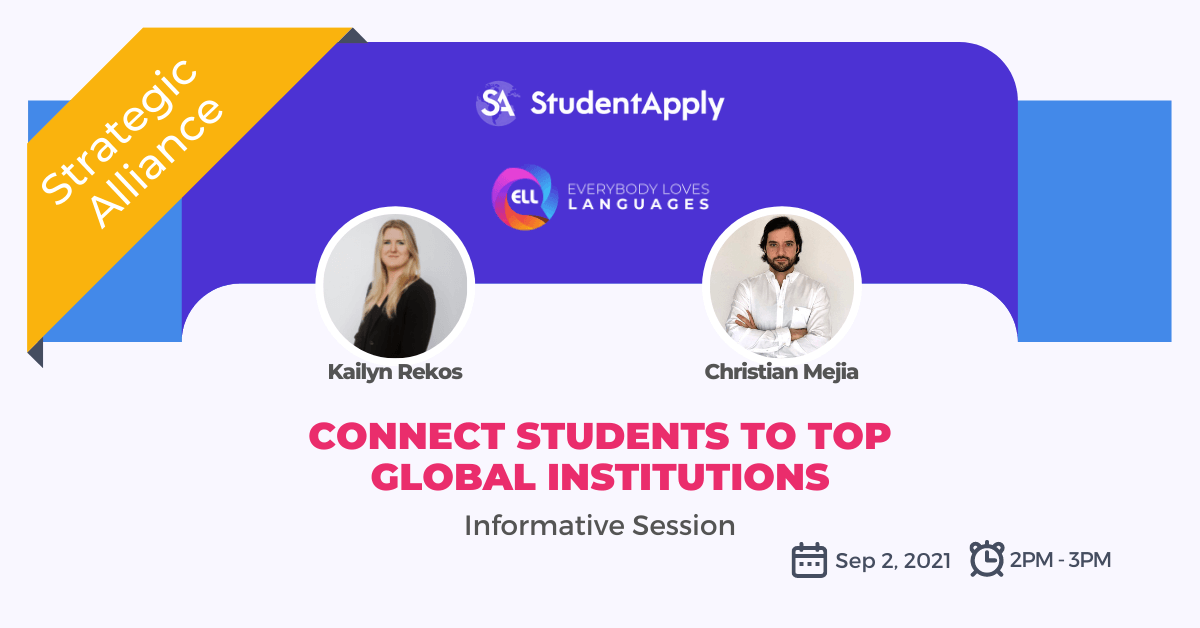 Connect Students to Top Global Institutions
Everybody Loves Languages and StudentApply partnership allows teachers to support students in their pursuit of education at the world's leading universities and colleges through an integrated global admissions platform that enables them to apply to multiple educational institutions across numerous countries with a single application.                                                                                
ELL and SA are financially incentivizing teachers to help their students apply to leading educational institutions. Come and learn more.
Presenters:
Kailyn Rekos, US Partnership Manager, based in the United States with 5 years of experience helping international students gain the opportunity to study at top US institutions. 

Christian Mejia, StudentApply Managing Partner in Latin America, has 11+ years of experience in international student recruitment.
Platform: Zoom
Register to attend the live event
Date: Thursday, September 2nd, 2021
Time: 2:00 – 3:00 pm EDT (check your local timezone here)
Recording: Can't make it at this time? No problem, all registrants will receive the recording to access on-demand and watch it at your preferred time.