ELL Pedagogy LEARNING SERIES
:
Scaffolding: Building Support Strategies for Better Learning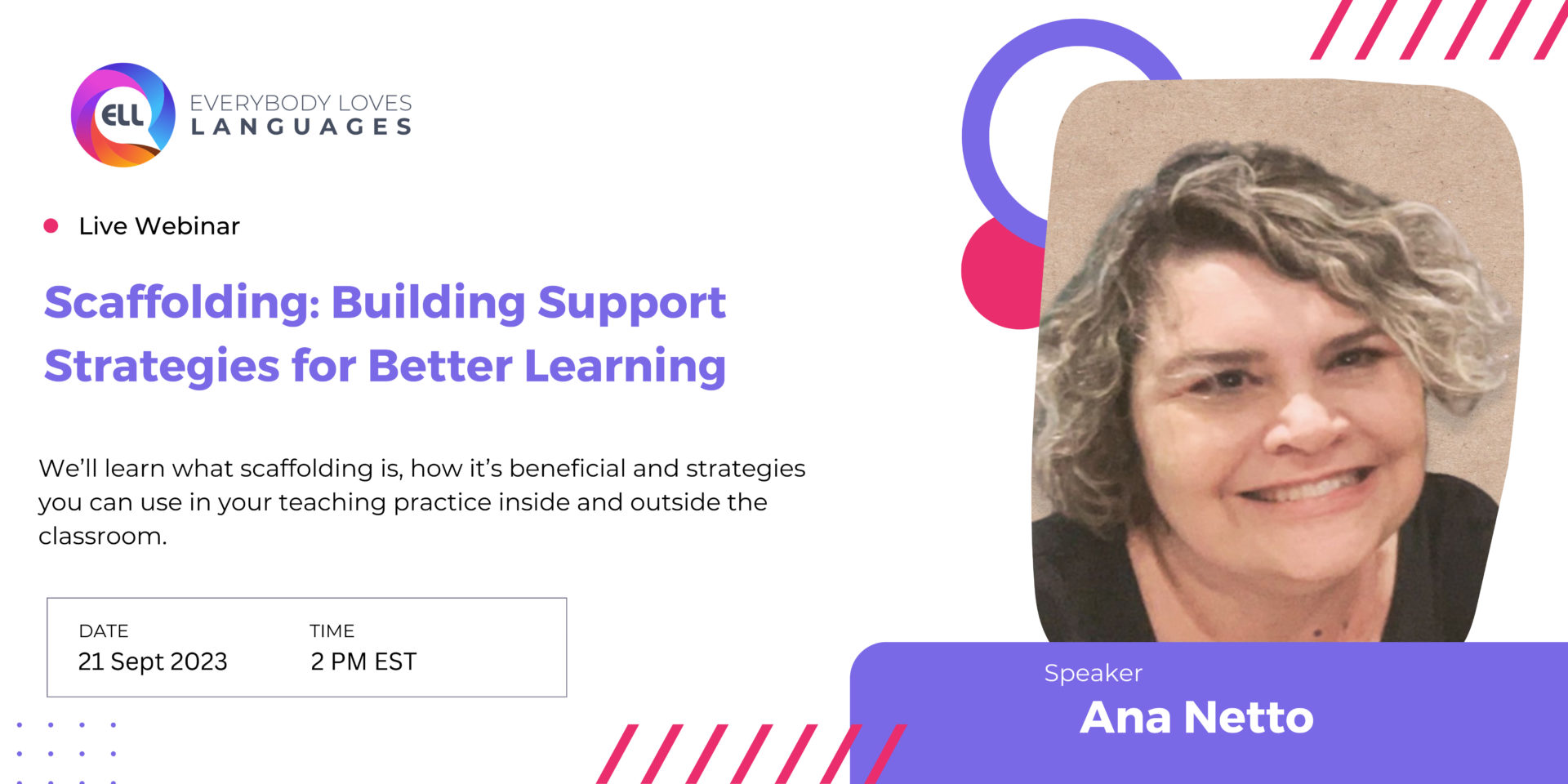 In this engaging webinar, Ana Netto will teach you what scaffolding is, how it's beneficial and strategies you can use in your teaching practice inside and outside the classroom. 
In this webinar, you will learn:
what scaffolding is and how relevant it is for learning;

what theoretical background supports scaffolding as an effective tool for learning;

what scaffolding strategies you can you use in your teaching practice, in and outside the classroom;

how you can use scaffolding strategies in a variety of teaching contexts, including young learner groups.
Guest speaker: Ana Netto
Ana has been an educator for over 30 years and passionate about languages for longer than that. She holds an MA in Teaching English as an Additional Language from Kent State University, but she is in a continuous process of professional and academic development.
In addition to her work teaching English as an additional language and English for specific purposes, such as exam preparation, business English and academic writing, Ana has worked for many years with the professional development of new teachers.
She is currently involved in authoring and editing teaching materials and adapting them to digital teaching platforms, constantly looking for ways to propose more effective and enriching learning experiences.